I've chosen two topics today that may interest parents who want to boost their child's technology skills.
Education Technology Conference, Tech Toys for Teachers
The post, Education Technology Conference Shows Off New Tech Toys for Teachers, written by Ida Szkovsky @IdaZL  for StateImpact Ohio, highlights a handful of new tools for teachers. A few, like the Lego windmill ($99.95) and the Lego solar powered car ($11.95), may be interesting options for homeschool projects. Youtube clip of the car.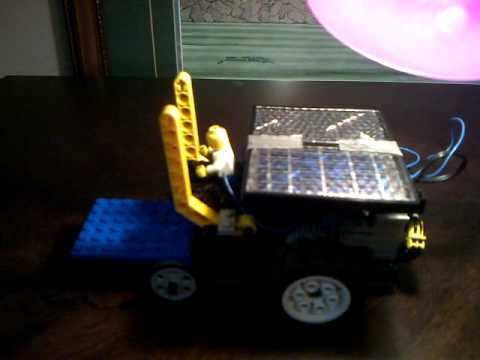 Thirteen Ideas for Using Educational Technology for Parents and Teachers
I'm including the links to two provocative blog posts to consider, written by Brad Flickinger @bradflickinger,  Tech Teacher, Bethke Elementary. In the comments, a few people take issue with the idea of "rights", but if you see his points as suggestions, I think you may agree with at least some of his ideas.
I know. I know. If you are part of the public school system, you have budget constraints, legal considerations, class management issues, training needs, cyberspace safety issues, etc. However, SOME of these ideas MUST be implemented in the classroom of tomorrow (like tomorrow, not a decade from now) if we are going to prepare our students for global competition.
Home schools, due to their lack of bureaucracy and other issues of large organizations, have an amazing advantage over most other schools in the area of implementing technology in the "classroom." Almost all of the suggestions are doable for any home that has a computer and an Internet connection. Add a smart phone and a data plan, and the rest may be achieved.
Of course, families whose students who aren't home schooled can use online tools, too. Mastering online education technology together can be a fun way to invest in your child's education no matter where they go to school. Can we really afford to wait for the school systems to catch up?
Share your experiences with educational technologies in the Comments section below.